Dynamic IT solutions for the Disability sector
MyCareSoft is an Australian owned company, developing dynamic IT solutions for the disability and aged care sector in Australia since 1996.
Initially trading as Smart Program Services, we have re-branded to coincide with the complete redevelopment of our software from the ground up, to a cloud based system four years ago. The new application "MyCare" has been developed with the latest dynmic software technology is database development.
We are continually looking out for the best interests of our customers, and strive to be recognised as trusted partners, rather than just service providers. Our consulting teams are highly experienced in disability services projects and understand the reporting and analysis challenges that the industry faces under the National Disability Insurance Scheme framework. Proactively working with our client base will allow us to refine and extend our coverage as the industry transitions and continuesly evolving.
MyCare Dynamic software - the latest technology for the industry
MyCare is designed dynamically, and each software instance is unique, ensuring the maximum flexibility for your organisation. Add Tables – Fields – Forms – Views – Reports etc. with no programming required –
The dynamic design allows the software to be tailored by the organisation resulting in substantial cost savings and the advantage of having a product tailored for your needs.
Innovative features of the software will ensure the organisation's specific and unique needs are met. MyCare software product is not designed to be an "off-the-shelf" package rather a product which is unique to each organisation. 
We are using .NET framework, developed by Microsoft, for developing web-based integrated applications. Our applications are secured by secured sockel layer (SSL) certified connection.
Our platform incorporates best-in-class technology systems under a single commercial and managed integration model.
We are using Amazone server, a robust cloud based and government approved server for all our data storage requirements. Amazone is a highly secured server which provides a high level data integrity and security.
The dynamic development of this software is highly configurable and can be adjusted to suit the needs of each individual service provider. Each user has a unique instance of the MyCare and will be able to further enhance the functionality by adjusting processes to the internal requirements.
All aspects of the system can be customised, for example: changing mandatory field requirements, adding additional tables and fields, creating specific form layouts etc.
The inbuilt form and report creators will ensure the flexibility of tailored solution to required data records.
MyCare is an all-in-one platform for organisations providing Disability Service providers with the right tools to manage client services under the National Disability Insurance Scheme (NDIS). 
Our team is working for many years in the Aged and Disability Sector and MyCare is tailored to cover all aspectes of your business.
MyCare will make is easy to run your services.
  Our motivated  team understands not just building high end products but also understands the support requirements of a very complex industry.
We are specializing in the Aged and Disability Care sector and providing Dynamic software solutions to clients.
We beleave that the Community Care sector requires a highly flexible software solution to cater for a diverse industry. ONLY a Dynamic system can provide cost efficent solutions.
Our team has 10+ years of experience across the healthcare industry and technology and a deep understanding of the MyCare software architure and industry requirements.

We are building software solutions for the retirement industry since 1996 and have adapted our services many times to the customers needs.
Dynamic software development is in the forefront of high-end database development. MyCare is able to provide the most cost efficient software solutions with a dynamic database and handing back the control for an ever changing industry to the operator.
To find out more about how our software can help your organisation, contact one of our consultants today and ask all the questions you have.
Our consultants have deep industry knowledge and can help advise on the best options for you, and can help you get the most out of our software.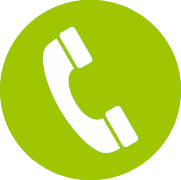 24/7 service available
1300 14 14 48