MyCare Booking app
Enhance the support and control for independent living.
The Booking app is an addition to the existing MyCare CRM to providing more options for Clients to participate in there Service setup.
MyCare will enable the Client to have the power to choose your own team of support. With MyCare, the Client can design your own support schedule and even setup and manage their own NDIS funding. It is possible for Clients to manage required services and live the life they want.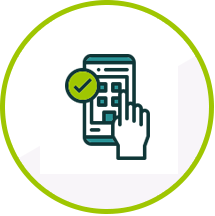 MYCARE BOOKING APP:
MyCare Booking app (MBApp) will directly connect Clients with Support Workers  (SW)  and other health professionals and enhance the support for living independently.
SWs can sign up and provide their details for Clients to choose.
MyCare Bookingapp will assist Clients in building their own Network Of Support Workers they can trust.
MBApp will gives Clients the freedom of choice to find their own Care Workers who will work for Clients and their goals.
MyCare-Booking platform is connecting Client with Support Workers and is specifically designed  for NDIS services.  Clients can manage the NDIS plan and Hire & Manage Support Workers directly. MyCare will provide the tools for Clients to maximise  choice and control and simplify support.  This may also provide the basis of reducing Client fees and pay Employees/Contractors a higher rate.
MYCARE BOOKING APP:
Client Logon:
Features: Connected to Mobile and WebApps
Select/Find CareWorkers with required qualification in your local area.
View CWs profile and contact details and documents before booking services.
Manage NIDS funding and use a Funding Calculator to estimate your service hours.
Book services and access your Funding Statements and be in control of your spending.
View  your CarePlan and be actively involved in designing your care services and support needs.
Upload documents for your CareWorkers which may assist with your Care services.
List Related Client Contacts. 
Record Reportable Events – Incidents, accidents etc.
Enter Absent periods to delete / cancel services.


Offer discounted service fees for Booking App Clients as an incentive as administration cost will be reduced  substancially.
MYCAREBOOKING APP:
Employee Logon:
Features: Connected to Mobile and WebApps
Setup Employee profile incl. document upload and training records entry.
View Clients List with detailed information incl. documents and Care Plans.
Create/update Client Care Plans.
Create/update Client HomeRisk assessments
Access Service Schedule (Roster) information and view fortnightly / monthly service calendars
View Available shifts for the assigned Clients and Pick-up shifts.
Record Client Progress Notes and service Assessments.
Submit TimeSheets and record Client service signature, Client rating or upload pictures directly from the phone to the service record.
Communicate with other staff to view Progress notes. 
Enter absent / leave periods.