MyCare's unique dynamic design doesn't require any coding experience.
Each user will have a fully customisable program instance which can easily be modified and adjusted to the organisation's needs.
Security first:
Restrict user access based on Employee's role, right down to the fields they are not allowed to see.
Manage restrictions on Portal to access data –  forms – reports – views etc. as well create separate dashboards for different UserRole setups and restrict access.
Access level setup will allow to manage the Menus, views and forms display as well as logout Clients/Employees automatically when they are no longer active.
Restrict access to Report for users and allow only information they are entitled too.
Each report can be setup with the UserRoles and can only be viewed by authorized users.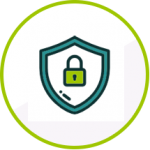 Dynamic – Cloud-Based:
MyCare is using the Amazon Cloud services which is a government approved provider for the health industry. In order to run MyCare all you need is a modern internet browser and our data can be accessed anywhere.
The data is stored securely and is also protected by a secure HTTPS connection. Https:// stands for Hypertext Transfer Protocol Secure and is a secure connection for data transfer.
Highly Configurable: All aspects of the system are customisable to suit your organisation requirements – from changing form layouts, mandatory field requirements, creating custom fields, to setting up your own alerts and workflows, reports, and dashboards.
Mobile & Web Applications:
Allow your clients to book services and access their service history and Funding Statements. Shared documents, as well as submit Reportable events – incidents, complaints etc.
Allow employees real time access to rosters and timesheet and shared documents, progress notes and submit Reportable events.
Submit timesheets with progress notes and assessments, record Client rating and Signature as well as upload pictures directly from the phone to the shift record.
Client Record:
Comprehensive record management including personal information with photograph; related contacts with authority types:
Comprehensive record management including personal information with photograph; related contacts with authority types:
— Reportable event managements;
— Home Risk assessment;
— Medical and personal history;
— Progress and Assessment Notes;
— Document upload and recording of Emails/SMS
and more..
Client NDIS Funding management with Care plan assessments – keep track of Client Funding Budgets and online statements.
Employee Administration (HR):
Staff / Contractors / Volunteers can be managed with availability setup.
Comprehensive record management including personal information with photograph; Training and Qualification records incl. management of expiry dates; Police check records; Performance appraisals; Reportable event management; Document upload and recording of Emails/SMS and more..
Resource Management:
Roster Search availability based on client assigned care workers, availability and suitability to perform required service based on qualifications; Bulk email staff rosters.
Client Funding setup via NDIA API connection:
Built with NDIS in mind, MyCare allows you to provide services based on agreed funding arrangements, including tracking of budgets by period and by service.
The MyCare powerful funding manage module allows to setup the Support Item numbers (SIN) for many different service types:
— Setup SIN for each ServiceType for Weekday –
After Hours-Saturday/Sunday-Public Holiday.
— Setup Client Funding for AH – Sat – Sun – PH
entitlements – A claim for Sat will automatically
be excluded if Client has no Saturday Care Plan.
Multiple funding arrangements can be managed like NDIS direct claims, self-funding, Plan Managed and more.
A funding calculator will allow to create funding budgets with ease and the Mail-Merge facility is ready to print quotations at a press of a button.
Funding statements are available online for our Clients with Mobile and WebApp access.
The LanternPay NDIA API interface allows Service Booking and Funding Claims to be uploaded from MyCare to the NDIA.
Instant responses are received for Service Bookings, Funding Claim approval, remaining Funding Balance and automatic payment notifications.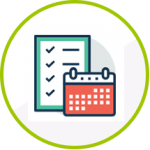 Service scheduling (roster):
Setup service schedules and make adjustments in a flash, and handle everything from.
GPS location search will allow to minimize Travel Distance to Clients and find Staff leaving close by.  Setup Client specific Care Workers living close by and minimise travel distances.
— staff availability,
— overtime, 
— shift changes and enter of absent periods,
—  timesheets with clock-in-out via the Mobile app
    and record times and location.
—  The integrated Award interpreter for any 
    number of Awards will process the timesheets.
— Roster option for multiple shifts for one on one
    or multiple shifts with different employee roster
    hours.
Fast Roster setup with Template and Recurring entries (copy of service schedules). Complex rosters can be created for a selected period of time in seconds rather than in hours.
Mobile and Web application will ensure that Care Workers and Clients will receive instant notifications about their Service Schedules.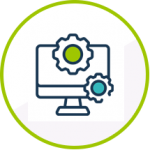 Group Services:
Manage both individual and group services, with accurate cost and expense tracking.
Group management tools:
— Manage service bookings using built-in template functionality or just add Clients to your group service
— Setup unlimited numbers of groups with dedicated Group participants.
— Keep track of Group expenses
— Manage Group Client's funding setup –
— allow different Funding Source setups for each Group Client — mix of group service
– eg. funding for one-to-one – one-to-three ratio
— Assign Employees to groups with different roster hours if required.
— Monitor Group income – reimbursements.
Create Bus pickup schedules with built in GPS lookup and Google map display. Print bus schedules with pickup times for each client and for the bus driver. Time tables can be printed including the google map pick-up route and travel times between pickups.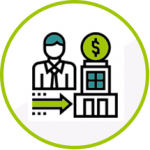 Brokerage and Contracted Services:
Track and manage services contracted out to other providers, or services other providers contract out to your organisation.
Manage services to clients which other organisations have signed up. Record all relevant care information and provide invoice statements with Brokerage numbers linked to service types.
The contracted service provider will be able to trace brokerage number or if required the NIDS support items numbers itemized in invoices.
Pricelists:
Manage price list for different pricing arrangements with clients. Separate price lists can be created for private and funded services.
Upload facility to import NDIS price list and update existing services with fee changes.
Services can be invoiced in any combination – eg. assist with Shopping being invoiced and paid by client and Domestic assistance being funded by NDIS.
Price list are validated with a date range and can be uploaded directly from the NDIS Price list.
Any number of Price list can be used to charge a Client for services – NIDS funding, private services or brokered and contracted services.
Discounts can be applied to price list to further enhance the flexibility of your service fees.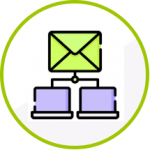 Mail merge
Mail merge lets you create a batch of documents that are personalized for each recipient. For example, a form letter might be personalized by linking directly to the data table in MyCare.
A data source, like a list, spreadsheet, or database, is associated with the document. Placeholders–called merge fields–tell Word where in the document to include information from the data source.
The Mail-Merge facility can link any data tables on MyCare to MS-Word and the table fields are available to merge to the Word documents to …
– write quotes,
– agreements
– general correspondence or
– create data lists in MS Word
Extract existing data and merge to Word documents – All MyCare tables can be linked to Word-processing.
WorkFlow, Alerts, Forms, Reports:
WorkFlow is a powerful tool to automate processes – scheduled Alerts and triggers for information flow.
WorkFlow integration is a powerful tool to manage notification via Email/SMS for various process of service deliveries. Police check or First-Aid certificate expiry dates or shift notifications can be sent automatically.
Alerts: Be proactive with role-based system notifications that are relevant to the user. This can be for expiring dates for licenses, police checks, or upcoming services that have not been confirmed or rostered. Possibilities are endless
Form Creator:  Create unlimited numbers of new tables and generate new forms and views and link automatically to Client/Employee records.
Report Creator:  Design your own reports and extract date for your information needs.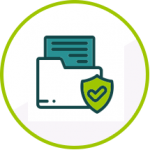 Mail-Merge – Email – SMS:
Mail-Merge facility to be able to link to MS word processing — write quotes, agreement and general correspondence. All tables are also linked to Mail-Merge and data be exported an directly imported to Word processing.
Communication Tracking – WorkFlow,  Email – SMS – Phone: Send and track communications and link to Clients and Staff records.
Emails (with attachments) and SMS can be sent and record to Client and Employees files.
Bulk Email/SMS options are available and can be managed using template setups with link to data tables — Send a personalised  Email/SMS importing Client/Employee details and create individual bulk records.
Document Management:
Store documents on Client and Employees files.
Selected Documents can be accessed via Mobile and Web Applications by Clients and Employees.
Create your own folders and store all our documents on the Cloud Server.
Use the upload facility to store all relevant documentations for Clients – Employee – Company documents etc.
Create common folders to communicate documents to ALL Clients / Employees.
Example: Employee's proceture manuals can be uploaded and accessed by all employees.
The same applies for Clients and documents can be made available to be accessed by all Clients.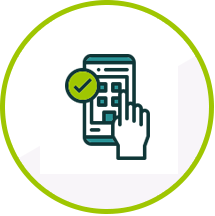 Analytics and Integration:
Built in reports and custom report creator allows you to stay on top of your operation.
A Chart generator will allow to create endless option of presenting the date in customizable graphs.
Custom dashboards provide a high-level health check, and allows you to take timely corrective action.
Automatic Backup for selected table and full backup options are available and can be managed in the back-end.
3rd party integration using our API's means there are endless possibilities.
MyCare is fully integrated into Accounting systems like Myob, Xero and KeyPay as well as has API connections to the NDIA portal.