MyCare integrated CRM for NDIS providers
Our goal is to help Providers to spend more time on clients and service delivery!
API is the acronym for Application Programming Interface, which is a software intermediary that allows two applications to talk to each other.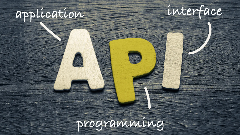 Built with NDIS in mind, MyCare is an end-to-end solution that provides a single system of collaboration for client care and staff management. We deliver tools covering planning, resourcing through to service delivery, billing, funding claims and payroll for all types of Providers.
Key features include:
1.       Secure and compliant cloud software
·         Cloud based CRM hosted on Amazon Web Services (AWS), a government approved cloud-data provider.
·         Being a Dynamic CRM each Provider has a standalone instance that can be customised to suit their business model and operations. We support single through to multi-location operations, single through to multi-entity business models and single through multi-modality providers.
·         Secure access controls and UserRole setup enabling different access levels.
·         Comprehensive Client and Employee record keeping to support compliance and audit requirements.
2.       Comprehensive solution for all types of NDIS Providers
·         Planning and Resourcing: Rostering system with template set up available. We single service bookings through to recurring supports, individual through to group services. Providers can even empower their clients to book services online via the MyCare Mobile and Web Applications.
·         Service delivery: Employees can access real time rosters, pick-up additional shifts, submit time sheets and complete shift reports online. Shifts/Services can be GPS location and time stamped and Client notes and signatures added along with client ratings and pictures upload functionality. We also support recording of Reportable Events for Employees and Clients.
·         Care Plans, Billing and Funding claims: Multiple tools are available to set up client care plans and funding agreements. There are also flexible invoicing options depending on how the plan is administered (refer to automated claims processing for NDIA managed Participants).
·         Accounting and Payroll API capability allows Providers to connect to other applications (eg MYOB, Xero, KeyPay) for processing and recording Funding Claims, Invoicing and undertake Payroll.
3.       Enables simple and efficient data management and workflows
·         Data Import/Export facility is available for access to and management of data.
·         WorkFlow setup allows the creation of and management of event triggers via Email/SMS eg. Send Email/SMS to staff member when police check expires.
·         Employees can access real-time rosters and necessary documents for client care and staff training anywhere, anytime.
·         Clients can access their service history, view statements and book services online.
·         Email/SMS facility for individual and bulk upload to send and receive communications.
·         Report creator gives users control over data and enables the creation of customised reports.
·         Claim Reconciliation can be undertaken at multiple stages of the claiming lifecycle so that users can stay in control of their cashflow.


4.       Synchronised data with NDIA system (NDIA managed Participants)
Service Bookings can be created in MyCare and pushed out directly to the NDIA system or retrieved from the NDIA system directly into MyCare depending on the preferred approach.

Service Bookings, Claims and Payments data are synchronized with the NDIA system, allowing Providers to receive instant updates when changes occur in Service Bookings and when Claims are processed by the NDIA
5.       Automated claims processing (NDIA managed Participants)
Providers can submit Claims directly to the NDIA system from MyCare and receive instant responses
o   Approved claims are ready for payment and Service Booking balances get updated automatically
o   If errors are identified, reasons are communicated to enable immediate and appropriate action
There is no need to use the time-consuming NDIS portal!
 

Payment approval responses are stored in MyCare enabling easy comparison between what was claimed and what is being paid. Any differences can be easily identified for further investigation
 6. Easy to set up and learn with robust Support
MyCare was developed in such a way as to make it intuitive, easy to learn and customise for each Provider's needs. Simple onboarding via spreadsheet upload to our Data Import/Export facility.
·      Online one-to-one and group training and support is also available to assist with the MyCare setup.
·         MyCare has extensive user manuals for various topics and user-friendly help functions are available for all forms.
·         Help pages can be customised by users for each organisation to suit their staff and organisational need.
·         Phone support is also available and written email support requests are generally responded within 24 hours.