NDIA's API connection is a game changer to synchronise data, simplify claiming and improve cash flow.
The MyCare CRM solution is an organisation wide platform for disability service organisations built with the National Disability Insurance Scheme (NDIS) in mind, and provides Australian Disability Service Providers the right tools to manage client services under the NDIS. MyCare is simple to use, yet extremely powerful. The integrated NDIA API connections are a game changer for complex administrative tasks.
Client Funding setup – monitoring funding periods and budgets and manage Service Bookings online
Funding Claim processing for individual and bulk claims with instance approval processing.
Uploading Claims and receive instant paymenent confirmation via API connections from the NDIA and fast reconciliation of Client Funding Claims.
Automatic daily payment processing form the NDIA
Simplify NDIS Client Plan administration via NDIA API connection
In response to the strain on providers and participants in dealing with NDIA claims, the NDIA has been working with software aggregators, like LanternPay (part of HICAPS, a NAB company), to enable digital connectivity between the NDIA data and systems and software vendors like us with the end goal to synchronise data, automate transaction processing, streamline administration, and ultimately improve the NDIS experience for both providers and participants. 

MyCare's NDIA Registered Providers can now take full advantage of the functionality enabled by the NDIA's Application Programming Interfaces (APIs) to access data and streamline claiming against NDIA managed participants..
Organize allocated funds from an Individualized NDIS Funding Packages and create Service Bookings using the NDIA API connection to MyCare.
Tailor required support services to be provided by internal or external service providers to manage Plan Managed Clients.
Submitting Funding Claims and receiving instant NDIA confirmations:

NDIS Funding Claims are uploaded to the NDIA system and checked instantly with a response received for each claim item. The response will indicate the claim status as being 'in progress', 'approved' or'rejected' with rejection reasons.
NDIS Funding Payments are processed daily after 6pm (overnight) by the NDIA and automatically updated in MyCare . The payment approval response is stored for each individual claim so users can compare what they claimed vs what NDIA has paid. Any gaps in payment can be easily identified by users for further investigation. Account reconciliation made easy.
An extensive list of features and functions to manage NDIS
With MyCare providers can focus on their customers and service delivery!


The NDIA API integration is the way of the future for providers as it automates and streamlines a number of previously manual and time-consuming tasks by connecting
Providers directly to the NDIA data and systems:
·
Service Bookings, the driving force of the NDIS funding flows, are dealt with in a streamlined and integrated way;
· Claims can be submitted directly to the NDIA from MyCare without the need for the NDIA portal;

· NDIA responses are automatically ingested and updated in MyCare with approved claims processed and paid within 24 hours by the NIDA;
· High quality data and reporting are available to track processing and enable fast and simple reconciliation
MyCare is delivering for Providers wanting to streamline administration, protect margins and reduce cashflow risk as it relates to NDIA managed participants.


Efficient data entry to manage Client's NDIS plan, goal assessment, care plans and appraisals as well as Progress Notes and Service Assessments and Plan Reviews.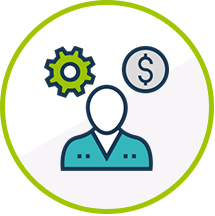 Client Budgets and Service Bookings
Setup and manage client's Service Bookings and Budgets. Upload the Client's Service Bookings directly via MyCare to the NDIA. 
Monitor Funding Periods and Available Funds.
Use the Funding Calculator to estimate service hours for a given perios and create Quotes.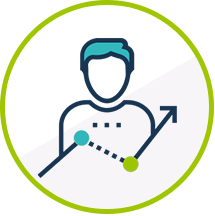 Track service delivery and cancelled services and manage service budget for each service type. Create Service Schedules via Template entries or simple replicate the service for a selected period.
Monitor and manage Group Services.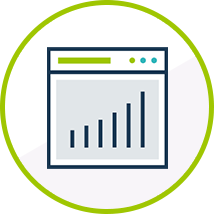 Monitor projected income and expenditure over time. Use a Funding Calculator to estimate the support hours and services available for the Funding Period
Easily upload bulk claims via NDIA API connections which are synchronize with the Accounting software. Automatic daily payment uploads from the NDISA enabling easy reconciliation of client's funding accounts.
Self-funded Client's fund management and invoicing – linked to Accounting software.
Create Invoice reports with itemized Support Item numbers for easy processing and claiming. Client invoices are including all relevant info for direct claiming.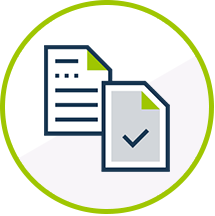 Manage Claim approvals for service delivery. via Use WebApp and Mobile app and record client signature for each service as well as client ratings and ongong care note to monitor and track Client's goals.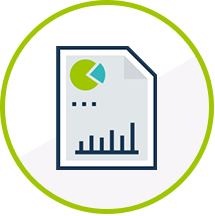 Client's Progress Notes and goal assessments are recorded for each service – Record Reportable Events and manage confidential Information via UserRole setup and encrypted text to prevent unauthorized access to records.